I'm not the least bit Irish, but St. Patrick's Day for me is always a special memory of my first-ever paying gig.  My dad was the guitarist in the backing band of an Irish singer who would come over from Belfast several times a year and play the US. They always did big business in NYC and upstate NY, and there was an enormous Irish festival there every year for St. Patrick's Day.

One day, my dad gets off the phone and says they're doing that festival again, and the guy needs a bass player for this gig on short notice.  I was eleven.  I had taken up bass two years earlier, and had just recently gotten my first-ever instrument, an old Hofner-copy Beatle-esque bass, with action so high you could win an archery contest with it (it still adorns my wall at home)...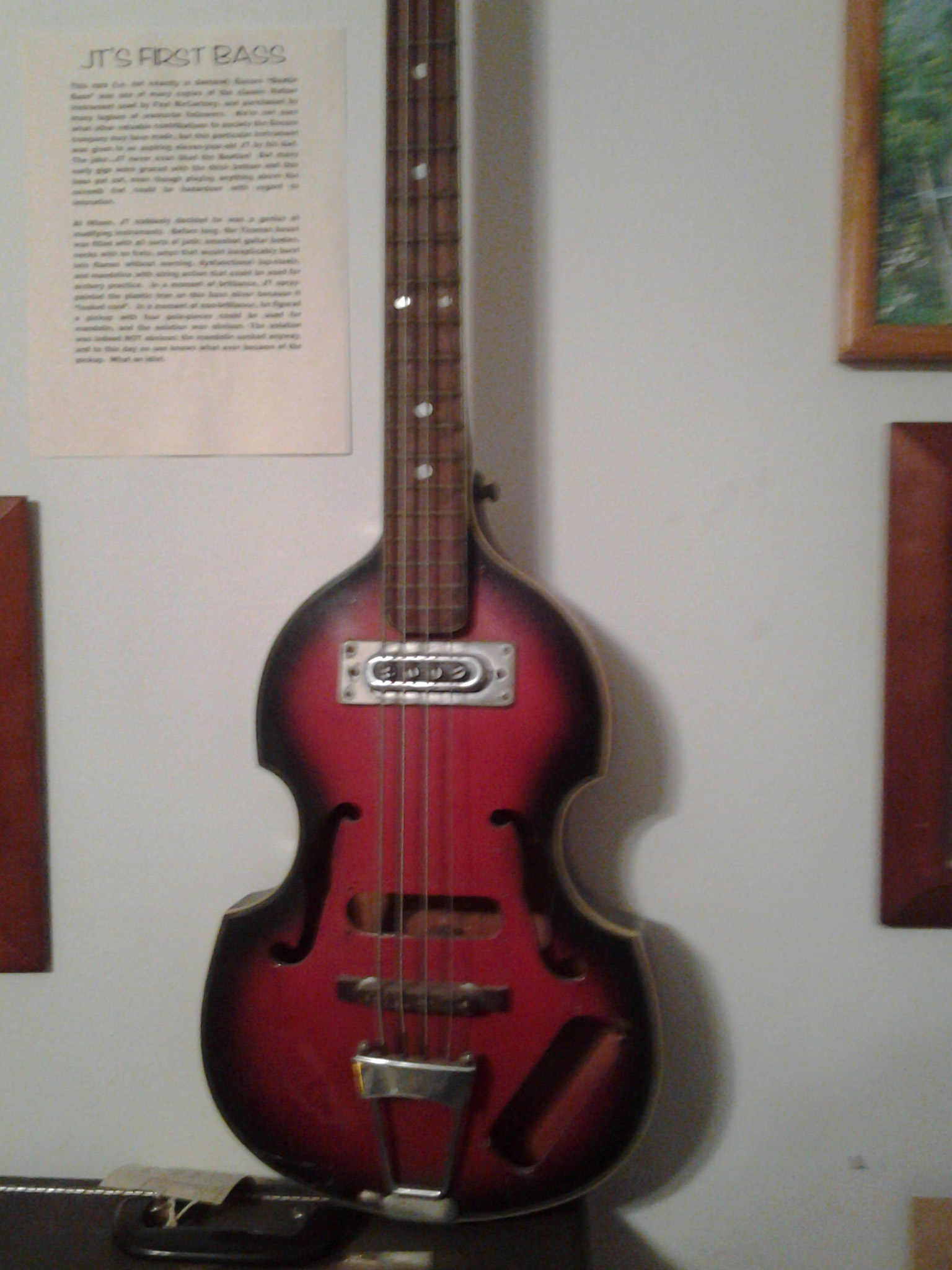 ...so I was suddenly pressed into duty.  One of my friends called as were were leaving, wanting me to meet the gang and play football.  "Tell him I gotta play a job" I said matter-of-factly, savoring the words.

There was no rehearsal.  My dad explained to me during the long drive to the festival that "It's pretty much all three-chord stuff, kinda simple and a lot of fun, but it moves pretty fast.  Just follow me and listen to the singer; you'll be fine."  I got there and met the other guys in the band, who had flown in from Ireland. I could barely understand any of them.  I remember my dad being really proud and thrilled that I was joining him.  We played about an hour, then took a break and I sat with the guys, having my first corned-beef and cabbage, and my first beer ("Don't tell your mother" my Dad whispered, conspiringly).  Then we played another two sets, I got paid a couple hundred bucks and just smiled the whole way home.

It marked the beginning of the end of whatever football career I may have been destined for.